Folding Display iPhone To Come in 2020
According to South Korea's 'Electronic Times', people familiar with the news, Apple will launch three flexible OLED screen iPhones in 2020. The report pointed out that for this goal, Samsung Display, LG Display, and BOE have participated in the development.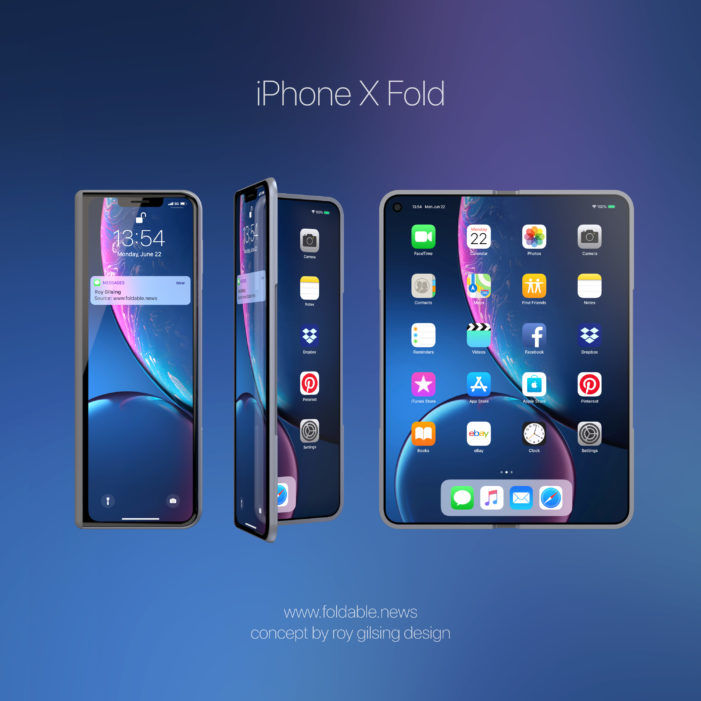 As early as February this year, Korean media Etnews pointed out that BOE has become Apple's third largest supplier of flexible OLED panels. And this news has been confirmed by BOE. According to the industry chain, Apple hopes to officially mass-produce the folding screen iPhone in 2020.
As the reports said at the time, BOE's flexible OLED panels have not yet passed Apple's quality certification, and its flexible OLED screen will be submitted to Apple for a rigorous quality certification process, which will eventually be delivered.
Now, it becomes known that people familiar with the matter said that as early as the end of 2018, Apple sent display specifications to the three companies. Those displays have three sizes of 5.8-inch, 6.06-inch, and 6.4-inch. Apple's new iPhone that is set to come next year will give up the LCD screen and completely switch to the OLED displays.
The news of abandoning the use of LCD screens in iPhone products actually came our way in December last year. The reports said that the OLED panels used by Apple in 2020 will be further reduced in thickness due to the adoption of new technologies.
In fact, all rivals of Apple have already announced their folding smartphones. And they are already set to be mass produced this year. So it's not difficult to guess Apple will do its best not to lay behind its competitors.