Sony Xperia XZ2 and XZ2 Compact Announced
We have been waiting for the world's first 4K OLED screen phone to come our way from Sony. As you know, it's named the Sony XZ2 Pro. Earlier Sony has confirmed it will be launching new devices at MWC 2018. So the aforementioned model should be among them. Today the Japanese tech giant uncovered two new smartphones. But that phone wasn't among them, unfortunately. So let's get acquainted with those that are released already. They are the Sony Xperia XZ2 and XZ2 Compact.
Though we are living in the era of full-screen handsets, Sony didn't narrow the forehead and chin on this devices. The screen ratio is 76.28%. Plus, it didn't switch to dual-camera module yet. However, the 5.7-inch screen's aspect ratio is 18:9 and it provides a Full HD+ resolution. The XZ2 Compact's screen size is reduced to 5 inches. The displays are covered with a Corning Gorilla Glass 5.
Under the hood, we can find a Snapdragon 845 chip paired with a 4/6GB of RAM and 64GB of RAM. There is also a built-in battery with a capacity of 3180mAh. The XZ2 Compact comes with a 2870mAh battery supporting wireless charging. The 3.5mm audio jack is canceled on both models. Therefore, it's waterproof with an IP68 rating.
The Sony Xperia XZ2 sports a 19MP rear camera with 1 / 2.3-inch CMOS, 1.22μm single pixel size, and industry's first 4K HDR video and 960fps slow-motion video feature. The front camera is only 5MP, and it runs on Android 8.0.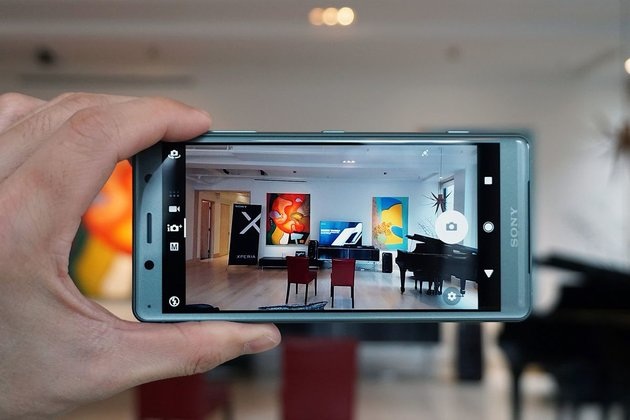 Along with these handsets, the manufacturer also unveiled a new wireless headset, the Xperia Ear Duo. It's priced at $279.99. This headset supports Google Assistant and Siri.
At last, the Sony Xperia XZ2 will be available for purchase in April. There are the following color options to choose from – black, silver, dark green, and gray powder. Its sibling comes in white, black, moss green, and coral powder. This version won't be available in China.